We know how frustrating it can be to feel like you must avoid going outside because of the dangers and annoyance caused by mosquitoes. In New England, the summers are short enough, so don't let mosquitoes trap you indoors.
Mosquitoes are a common nuisance that bring unpleasant surprises. Their bites are irritating and itchy. They can also transmit dangerous diseases like the West Nile virus and Eastern Equine Encephalitis (EEE). This is why it's essential to control mosquito populations on your property.
The Safe Organic Mosquito Pest Control Solution
Our Safer Nature organic pesticide is 100% safe and is exempt from the Federal Insecticide Fungicide and Rodenticide Act. That means our pest control solution is certified organic and effective.
Here are some obvious benefits you can expect when using Safer Nature's organic pest control method to keep mosquito populations under control.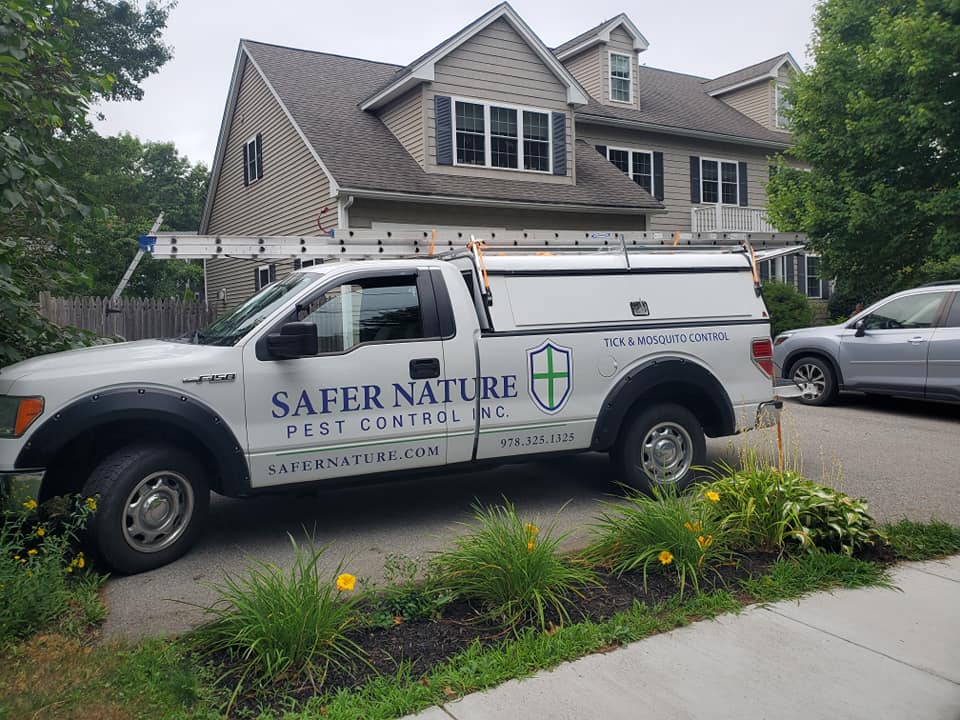 Benefits of Organic Mosquito Pest Control Services
There are many benefits to using organic mosquito control services, including the following:
Safe for the environment: Organic mosquito control services use natural ingredients that are safe for the environment and don't harm beneficial insects, birds, or plants.
Safe for humans and pets: Organic mosquito control services are safe for use with people and pets. This organic strategy means you can enjoy your outdoor space without worrying about toxic exposure.
Long-lasting protection: Our organic mosquito control services offer long-lasting protection against mosquitoes. This protection means you can enjoy your outdoor space without having to reapply repellent constantly.
We also provide mosquito and tick combination packages for additional safety from the multiple tick-borne diseases prevalent in Massachusetts.
Drawbacks of Organic Mosquito Pest Control Services
Safer Nature believes in being transparent and upfront with our customers. To do that, we provide enough information for you to make wise decisions.
Although organic pest control has terrific benefits, it also has a few drawbacks – which pretty much describe life. Here are some of the disadvantages of organic pesticides:
Might take longer: They are gentler on nature, so they may take longer to take effect.
Need regular pest control: Because they're gentle on the environment, you will most likely need more regular pest control applications to manage infestations.
More costly: More regular pest control applications may make this practice more costly. The good news is that certain pests are more active in specific seasons, which balances out the costs of organic and traditional pest control options.
Environmental influences: Some environmental factors may reduce the efficacy of organic pest control methods.
Call us at 978-325-1325 for your
free organic pest control services quote in Massachusetts today.
Benefits of Traditional Pest Control Services
Everyone is trying to live healthier lifestyles that are more conscious about the environment's welfare. But life is a series of give and take, weighing the good against the beneficial, destructive, and less harmful options. Our customers should know about the short-term disadvantages of traditional mosquito pest control methods in comparison with the long-term benefits too:
Highly effective: Modern traditional pesticides are incredibly effective, often requiring fewer applications than organic ones. Because they work so well, they effectively eliminate mosquito infestations and reduce further infestations.
Long-lasting: Traditional pest control methods work quickly and last long, ensuring you enjoy your lifestyle in peace.
Convenient application: These methods are quick and easy to apply to ensure minimum invasion of homeowner privacy.
Affordable: Traditional methods are highly affordable due to efficacy and fewer applications.
Safer: Over time and with regular testing, traditional pesticides have become safer for people, pets, and the environment.
Drawbacks of Traditional Pest Control Services
Here are some of the drawbacks of using traditional pest control methods:
Environmental harm: Yes – these methods are more harmful to soil, air, plants, water, and other ecosystems. However, these ecosystems are also resilient and tend to recover quickly when care is taken in applying this pest control method
Health: Vulnerable people, like the young, elderly, and those with susceptible immune systems, should avoid exposure to traditional pest control methods as far as possible. The same applies to pets. If you use this method, keeping your pets away from treated areas for at least 30 minutes is necessary to allow the product to dry.
Imprecise: Traditional pest control targets the infestation but can also cause casualties in terms of other beneficial insects. We advise our customers on their options when treating deadly pest invasions.
Resistance: Pests can become immune to specific traditional pest control methods over time, so Safer Nature recommends alternating treatment methods.
Tips for Effective Mosquito Pest Control
In addition to using organic or traditional mosquito pest control services, there are several things you can do to control mosquito populations on your property:
Eliminate standing water: Mosquitoes breed in standing water, so it's essential to eliminate any sources of stagnant water on your property, such as bird baths, clogged gutters, and puddles.
Trim your landscaping: Mosquitoes like to hide in tall grass and overgrown landscaping, so keeping your yard trimmed and tidy is essential.
Use mosquito repellent: If you're spending time outdoors, make sure to use mosquito repellent with natural ingredients like citronella or eucalyptus oil to ward off pests. Check for suitable repellants for your pets to keep them safe too.
Wear protective clothing: Mosquitoes are attracted to dark colors and warm bodies, so wearing light-colored, loose-fitting clothing can help reduce the chances of getting bitten. Also, cover up when you're outdoors by wearing long sleeves and pants to reduce the chances of falling prey to these disease-carrying pests.
Here's What Our Mosquito Control Customers Have to Say:
"I own property on the north shore and have been looking for a reliable provider to take care of the landscape and mosquito/tick issues I inevitably have to deal with every year. Since I don't live there, I really needed to find someone I could trust to do the job properly and thoroughly without me being there to watch every application. I am happy to say that I found my answer – Ryan from Safer Nature! He really knows his stuff, and he always delivers! If you need help with pest control or lawn care on the north shore, call Ryan and you will be happy you did!" 
— ALEX M.
"I was recommended Safer Nature Pest Control by my neighbor who had nothing but nice things to say about Ryan Potts. I can see why. The entire experience was professional from start to finish. My husband and I priced out multiple companies, and Safer Nature was hands down the most reasonable. Ryan did an organic spray that eliminated ticks and mosquitoes from our entire yard. The results were remarkable. I never knew this could be done organically. I am definitely having it done next summer should it need it. Well worth the money."
— ERIN D
We are fully licensed and insured and stand behind all our services with a satisfaction guarantee and warranty.
Organic mosquito control services are a safe and effective way to control mosquito populations on your property. Using natural ingredients and eco-friendly methods, you can protect yourself, your family, and the environment from mosquito-borne diseases.
Many customers prefer the traditional method of controlling mosquito and tick populations. Our team of experts is equally proficient in administering traditional pest control methods that work.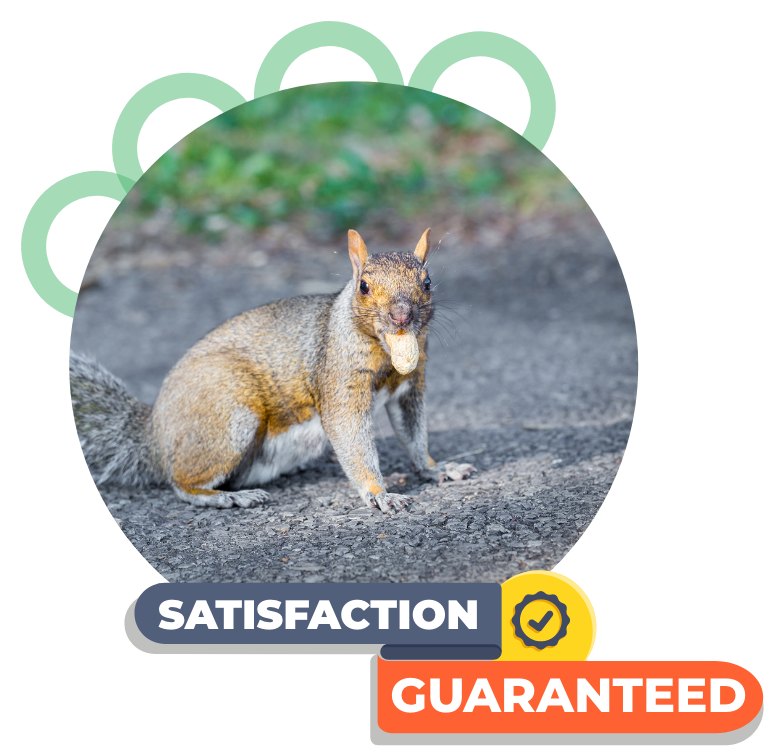 Mosquito Disease Statistics for Massachusetts
Here are some mosquito disease statistics for Massachusetts based on data from the Massachusetts Department of Public Health:
West Nile Virus: According to the department's website, there have been a total of 61 human cases of West Nile virus in Massachusetts since 2002, including one death. In 2021, there were no reported human cases of West Nile virus in Massachusetts.
Eastern Equine Encephalitis (EEE): Since 2002, there have been 32 human cases of EEE in Massachusetts, including 11 deaths. In 2019, there were 12 reported cases of EEE in Massachusetts, including six deaths.
Other Mosquito-Borne Diseases: While West Nile virus and EEE are Massachusetts's most well-known mosquito-borne diseases, mosquitoes can transmit other illnesses. These include the Jamestown Canyon virus and the La Crosse virus. The incidence of these diseases in Massachusetts is relatively low, with only a few reported cases each year.
It's important to note that these statistics are based on reported cases, and Massachusetts's actual number of people infected with mosquito-borne diseases is likely higher.
The reason for decreasing incidents is likely due to ongoing efforts of pest control initiatives. So remain alert, be responsible, and protect yourself from mosquito-borne diseases using professional pest control services. Also, it's imperative to use mosquito repellent when spending time outdoors.
Read FAQs About Our Tick and Mosquito Combo Organic Packages
Get Expert Safer Nature Pest Control Help Today
At Safer Nature Pest Control, we provide safe and effective organic and traditional mosquito pest control management and extermination services.
Call us at (978) 325-1325 today to schedule your mosquito pest control consultation and keep your family and pets safe!