Addressing Pest Problems Safely and Effectively
Pests can quickly become a problem when they invade our homes or businesses. Not only can they cause significant damage to our property, but they can also compromise the safety and well-being of our families and pets. That's why addressing any pest problem promptly and effectively is crucial. Safer Nature is the name you can trust regarding pest control services in Amesbury, Ipswich, Newburyport, and the surrounding areas.
At Safer Nature, we understand the importance of providing safe and effective solutions for pest infestations. Our expert technicians specialize in traditional and organic pest control treatments. Our services prioritize your health, loved ones, and the environment.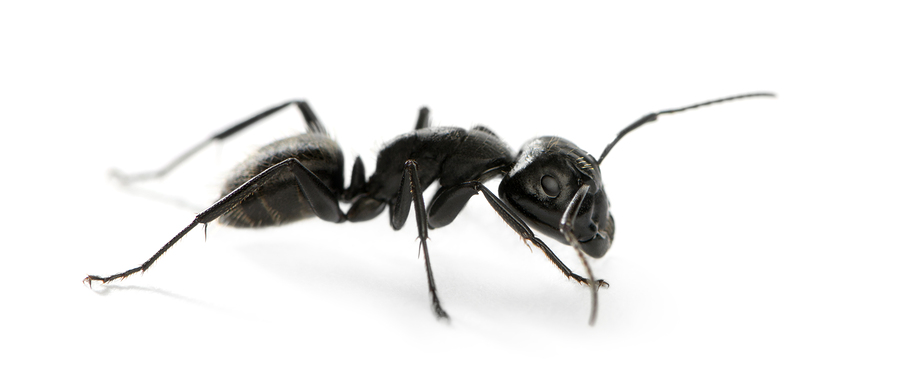 Comprehensive Pest Investigations
When you reach out to Safer Nature, our first step is to conduct a comprehensive pest investigation. We believe a thorough understanding of the infestation is crucial in developing the most effective treatment plan. Our technicians will meticulously inspect your property, paying close attention to potential entry points, nesting areas, and any signs of pest activity. Through this investigation, we can determine the extent of the infestation and tailor our approach accordingly.
During the investigation, our technicians will also take the time to listen to your concerns and address any questions you may have. We believe in open communication and want to ensure you feel comfortable and informed throughout the process. Our goal is to provide a personalized solution that meets your specific needs.
Targeted Pest Control Services
At Safer Nature, we have extensive experience dealing with various pests. Our team is trained and equipped to handle various infestations, including:
Ticks: These blood-sucking pests can pose a risk to both humans and animals, transmitting diseases such as Lyme disease. Our tick control services focus on targeted treatments to eliminate ticks and reduce the risk of bites.
Fleas: These tiny parasites can quickly multiply and infest your home or pets. Our flea removal services include thorough inspections, effective treatments, and recommendations for preventing future infestations.
Mosquitoes: These buzzing insects not only cause irritating bites but can also transmit diseases. Our mosquito control services aim to reduce mosquito populations in your surroundings, creating a more enjoyable outdoor space.
Carpenter Ants: These wood-destroying ants can cause significant damage to the structure of your property. Our carpenter ant removal methods target their nests and effectively eliminate these destructive pests.
Ants: From common household ants to more challenging species, our ant removal services are designed to identify and eliminate ant colonies, preventing them from returning.
Spiders: Some spider species can be venomous and threaten your safety. Our spider removal techniques focus on identifying spider habitats, removing webs, and implementing measures to prevent their re-infestation.
Stinging Insects: Bees, wasps, and hornets can be aggressive when their nests are disturbed, posing a risk to humans. Our technicians are trained to remove stinging insects safely and their nests from your property.
Carpenter Bees: These bees can drill into wooden structures, causing long-term damage. Our carpenter bee removal methods aim to protect your property from their destructive habits.
Bed Bugs: These nocturnal pests are notorious for causing sleepless nights and discomfort. Our bed bug removal services employ a combination of targeted treatments and preventive measures to eliminate these persistent pests.
Our technicians are well-versed in the behavior and habits of these pests, allowing us to develop customized treatment plans that effectively eradicate them from your property.
Organic and Traditional Approaches
At Safer Nature, we believe in offering options that cater to the unique preferences and needs of our customers. That's why we provide both organic and traditional pest control treatments. Here's what sets them apart:

Organic Treatments: Our organic pest control solutions are designed to be environmentally friendly while still effectively eliminating pests. We use natural and eco-friendly products that are safe for you, your family, and your pets. These treatments are particularly beneficial for those who prefer a greener approach or have sensitivities to chemicals

Traditional Treatments: In certain cases, traditional pest control methods may be necessary to address more severe infestations. Our team is highly trained in using industry-standard products that effectively eliminate pests. We ensure these treatments are applied safely and with minimal disruption to your daily routine.
Professional and Customer-Focused Approach
At Safer Nature, our commitment to exceptional service goes beyond providing effective pest control solutions. We strive to deliver a professional and customer-focused experience from start to finish. Here's what you can expect when you choose us:
Expertise and Experience: Our technicians are highly trained and experienced in handling various pest control situations. They stay updated on industry trends and techniques to ensure you receive the most effective and efficient service.
Open Communication: We value clear and open communication with our customers. Our team will take the time to listen to your concerns, answer any questions you may have, and provide detailed explanations of the recommended treatment plan. We believe in transparency every step of the way.
Customized Solutions: We understand that every pest infestation is unique. That's why we develop customized treatment plans tailored to your specific needs and property characteristics. Our goal is to address the root cause of the problem and prevent future infestations.
Preventive Measures: We implement measures to ensure long-term pest control and eliminate existing pests. Our technicians will recommend making your property less attractive to pests and help you maintain a pest-free environment.
Ongoing Support: We offer ongoing maintenance plans to protect your property from yearly pests. These plans include regular inspections and treatments to address any signs of infestation proactively.
Your Trusted Partner in Pest Control
Don't let pests take over your property and compromise your peace of mind. Contact Safer Nature today at 978-325-1325 to schedule an appointment with our professional pest control experts. Trust us to provide a safer, more effective, personalized solution to rid your home of unwanted pests. We are committed to delivering outstanding service, ensuring the health and well-being of your family, pets, and the environment. Experience the difference of working with a reliable and customer-focused pest control company.